The 23rd chief priest of Nanzoin
Chief Priest
Kakujo Hayashi
Guide to DVDs
and books of lectures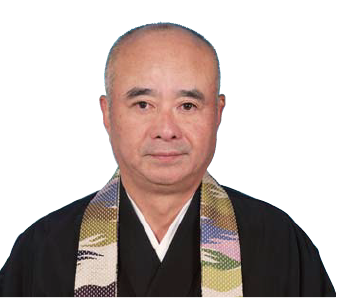 The 23rd chief priest of Nanzoin
Chief Priest Kakujo Hayashi
Guide to DVDs
and books of lectures
Stories with tears and laughter that soothe your soul
Filled with verbal gems that will hearten you.
[Sales launched in 1993]
"Living with a peaceful mind"
(60 min.)

Everyone has their own path.
Do your best and discover what you need to do now.
The big heart my mother told me about when I came home crying after a friend boasted about a doll that I did not have.
The youth who faced a company entrance exam consisting entirely of one task: "Wash the feet of your mother."
And much more!
[Sales launched in 1999]
"Encounter"(60 min.)

Many different encounters made you who you are today.
Aspire to be a person who can pray for happiness, not only for yourself, but also for others.
The young couple who ordered a children's lunch at Disneyland for their child who had died at an early age.
The compassion of the crew and passengers encountered on a train to Monrovia by a sick girl who had no money.
And much more!
[Sales launched in 2003]
"Thank You"(70 min.)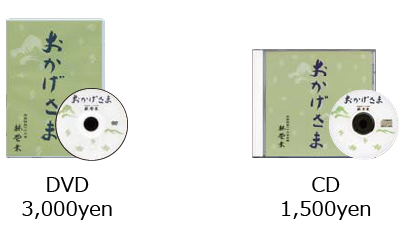 Rather than waiting for tomorrow, it would be wonderful if we could accept everything in the here and now with a spirit of gratitude.
A car carrying a bride had an accident on the expressway. The story of the police officer who saved her once-in-a-lifetime gala day
A woman who cried when her parents gave her a passbook filled with love before her marriage
And much more!
[Sales launched in 2009]
"Two Walking Together"(70 min.)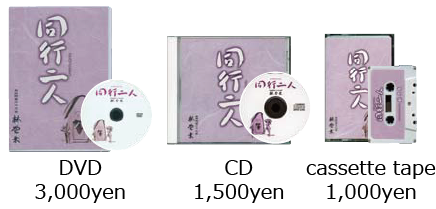 When they are lonely or in difficulty, people are saved if someone is beside them to give them support. We should strive to be a person like that for someone at some time.
The teacher who had only bad impressions of a student, but came to deal with and stay close to him like a mother once she knew the real circumstances.
The heartwarming in-flight service received by a man who took a picture of his late wife along on his trip.
And much more!
[Sales launched in 2014]
"Growing Together"(70 min.)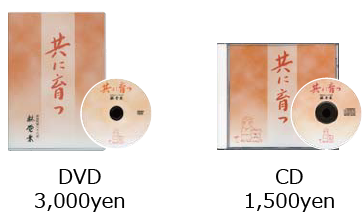 Happiness is not far away; it is in little moments and in everyday life.
The story of two people encountered by rescue teams on sites affected by the Great East Japan Earthquake: a man who rubbed a dirty wallet to his cheek and wept, and the wishes of a mother who lost her son.
A girl with a disabled leg who appeared in a swimming relay race due to bullying. The mother who hardened her resolve for her daughter and sent her on her way, and the school principal who encouraged and walked with the girl.
And much more!
essays
"Do You Like Yourself?"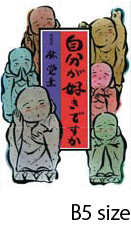 1,000 yen
"Living with a peaceful mind"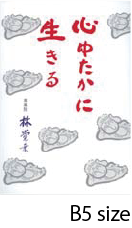 1,000 yen
"Nurturing Hearts that Feel Happiness"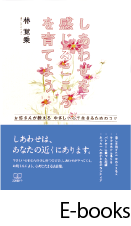 500 yen
Purchase from here(Amazon)
Nanzoin originals
Juzu
(Sacred Rosary)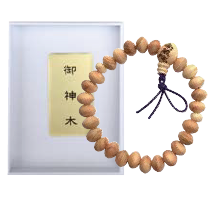 1,500 yen
(included tax)
This rosary is made with wood from a sacred tree (a Japanese cypress tree that was struck by lightning). It is a lucky rosary that is supposed to bring good fortune.
Currently, only reservations can be made at the time of visit. Applications by phone are suspended.
Praying cat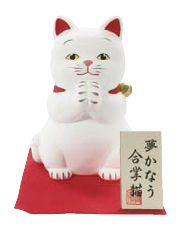 2,500 yen
 
The cat was made to commemorate Chief Priest Hayashi's winning the lottery in 1995.
Lottery holder

1,000 yen
(included tax)
The gold-colored holder is supposed to bring good financial luck. It is embroidered with an image of Daikokuten (Mahakala) on the front. It can also be used as a wallet.
Daikokuten talisman

500 yen
(included tax)
Chief priest Rev. Hayashi's winning lottery tickets was wrapped by this talisman, This talisman is well known as for good luck in the lottery, but also has benefits for plentiful harvests, happiness and prosperity, moneymaking and career success.
After ordering, please allow from 10 days to about two weeks for delivery.
An invoice for payment by bank transfer will be enclosed with the product. After delivery of the product, please make transfer the payment at a post office.
The prices shown

do not include tax

(excluding some of Nanzoin original items).
Customers must also pay a separate shipping fee.
Please note that second or succeeding orders will be shipped only after confirming the receipt of payment for the preceding order.